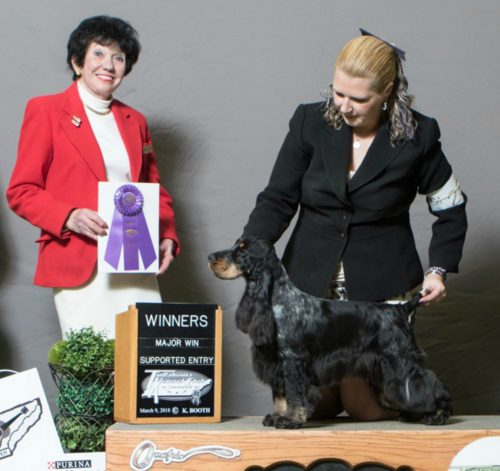 CH CobbyHill Chick Peas
Sire:  Can Ch/AM GCH Especially Chick Magnent
Dam:  CobbyHill Blue Chatalaine
Whelped:  4/21/17
PRA, FN, AON Clear, Hips OFA Excellent
Call Name:  Haley
Achievements:  She has both of her majors,  from the puppy classes.
Haley is a very sweet and silly girl!  She is co-owned with Nicole Lewis of Sunburst English Cockers, but her favorite person in the whole world is Jesse Lewis.
We (Nicole & I) finally got Haley back in the ring to get her AKC championship, which she did in September 2023!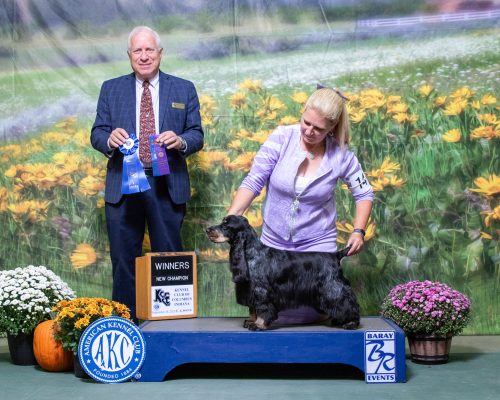 Pedigree of Haley

Parents
GrandParents
GreatGrandParents
SIRE:  Can Ch/AM GCH Especially Chick Magnet

CH Timeless Traveller ECM
Can Ch Palacecraig Sultan Of Swing

Timeless Ceridwen Promises
Especially Hussy In Heels
CH Ashbrook Aristocrat ECM

Especially Tart In A Teddy
DAM:  CobbyHill Blue Chatalaine

GCH Marquell Mr. Versace

Kyna By Design

Marquell Miss Marple
CH CobbyHill Crème De La Creme

CH Linea's As Good As It Gets

CH Calypso's Cause I Can