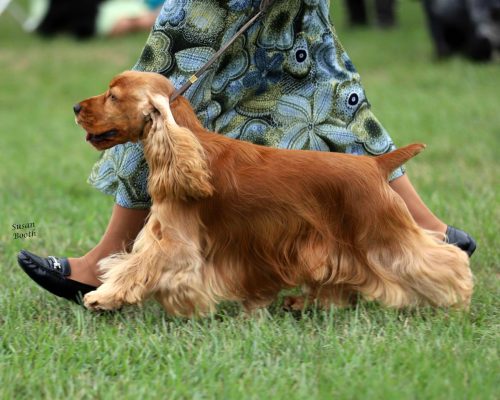 Welcome to Brandilyn English Cockers where we strive for healthy, merry puppies that are raised in a home environment.
We are a small hobby kennel breeder of mostly solid colored English Cocker Spaniels.  Solid colors include red, black, black & tan, and liver.
We are very passionate about this breed and with each breeding we strive to improve the breed.
Not only are our dogs show dogs, they are also our family pets.  None of our dogs are kenneled.  They are all raised in our home.  We have large fenced yards so our dogs are always kept active to keep their minds fresh and their bodies in top shape.  English Cockers make GREAT family companions.  They are very affectionate, merry dogs who are devoted to their family.